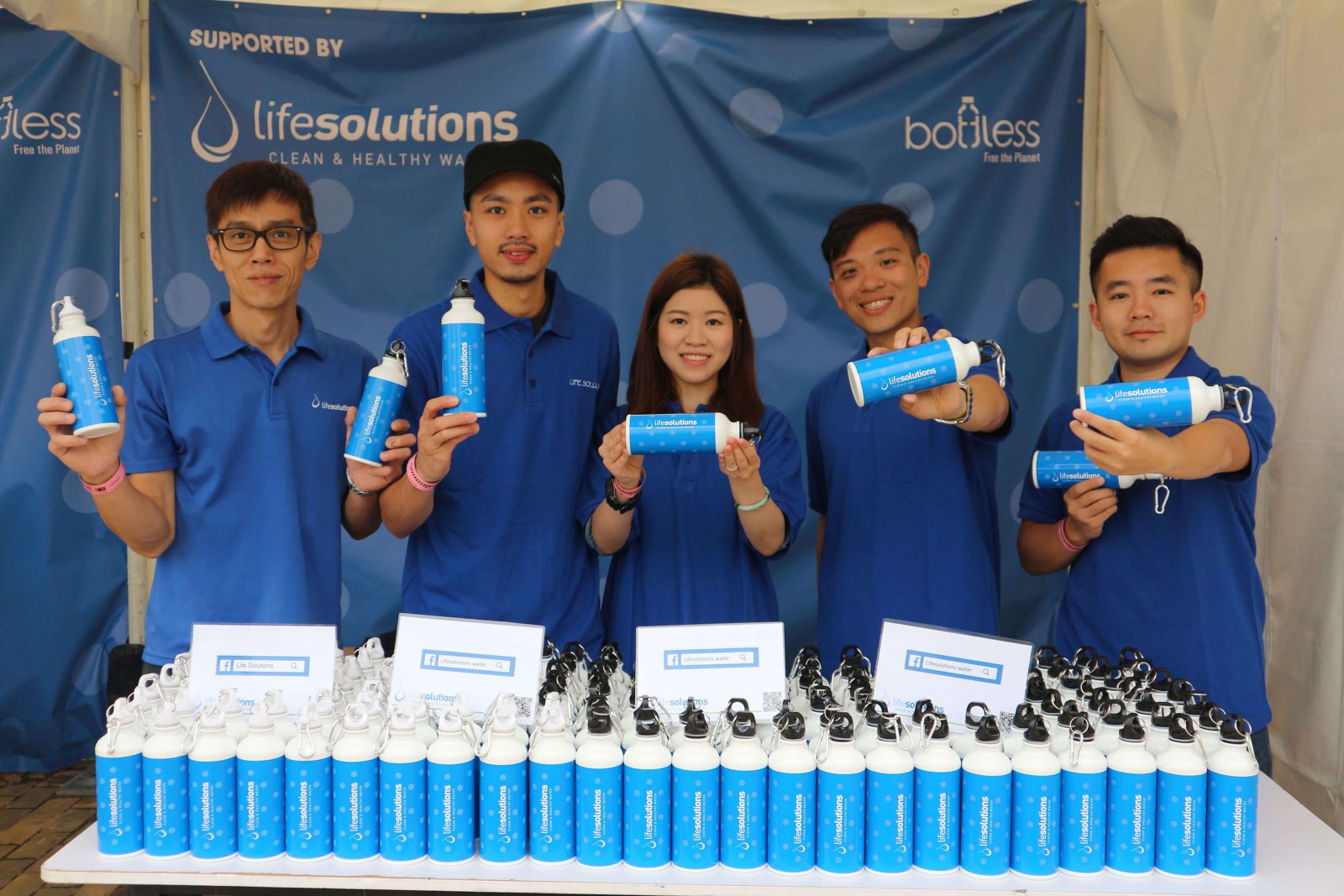 Social Responsibility
Together we make positive change
We believe Corporate Responsibility means accountability, honesty and fairness. We are responsible to provide safe and clean drinking water to our clients and the society. Our Social Impact work – whether in the office, a project with our sustainability partners or at an environmental site – is an extension of our Mission and Values.
Water resource is an environmentally and ethically contentious issue around the world, giving and taking life with equal ease. Life Solutions is passionate about this essential life source and committed to promoting its importance, impact and implications. We welcome any opportunity to share our 17 years of experience with any who would like to know more. Please contact us to arrange a talk or seminar.
We also believe that water is a resource that should be shared, and through our Community Solutions we aim to give back to those in need. We have donated systems to the Hong Kong Cancer Fund and the Children's Cancer Foundation, ensuring that their patients have access to clean and healthy water.
In working in today's globalized, dynamic and complex world, we acknowledge that doing the right thing is not always easy. We continue to learn, grow and contribute where we can, within areas that are relevant for improving overall health, water security and water quality.
By doing our best for our clients, partners, staff, suppliers, society and the environment, we see that it is worth doing – and we are proud to do it too.