Life Solutions specialises in water filtration and delivery systems. Set up to supply, install and maintain filtration systems, Life Solutions provides dispensers for drinking water, as well as for washing water.
Our story
Life Solutions operates throughout Hong Kong, Macau and China and serve the corporate, domestic and hospitality sectors. Our 17 years in the industry provides us with unique experience and a strong track record. Our in-house technicians are able to tailor our services for each specific client. We continuously source the newest filtration technologies globally to ensure that we sustain the highest quality.
Founder
Noticing the increasingly severe problem of single-use plastic bottle consumption in Hong Kong, Blake Ireland was dedicated to develop a greener alternative. In 2003, he found the solution: Life Solutions.
Watch the video to learn more from Blake Ireland about why he originally founded Life Solutions and the purpose of this service driven organisation.
Our Technical Team
We aim to provide all our clients with Grade-A service in terms of consultation on products, competitive pricing, installation and, most importantly, maintenance. It is imperative that when using any filtration system, it is maintained properly by experienced technicians.
Life Solutions employs its own team of technicians and does not sub-contract any work. Therefore, we can guarantee well-trained technicians which ensure the highest level of service, consistency and a quick response that our clients can rely on. All our water filtration systems have been thoroughly tested to ensure the highest quality.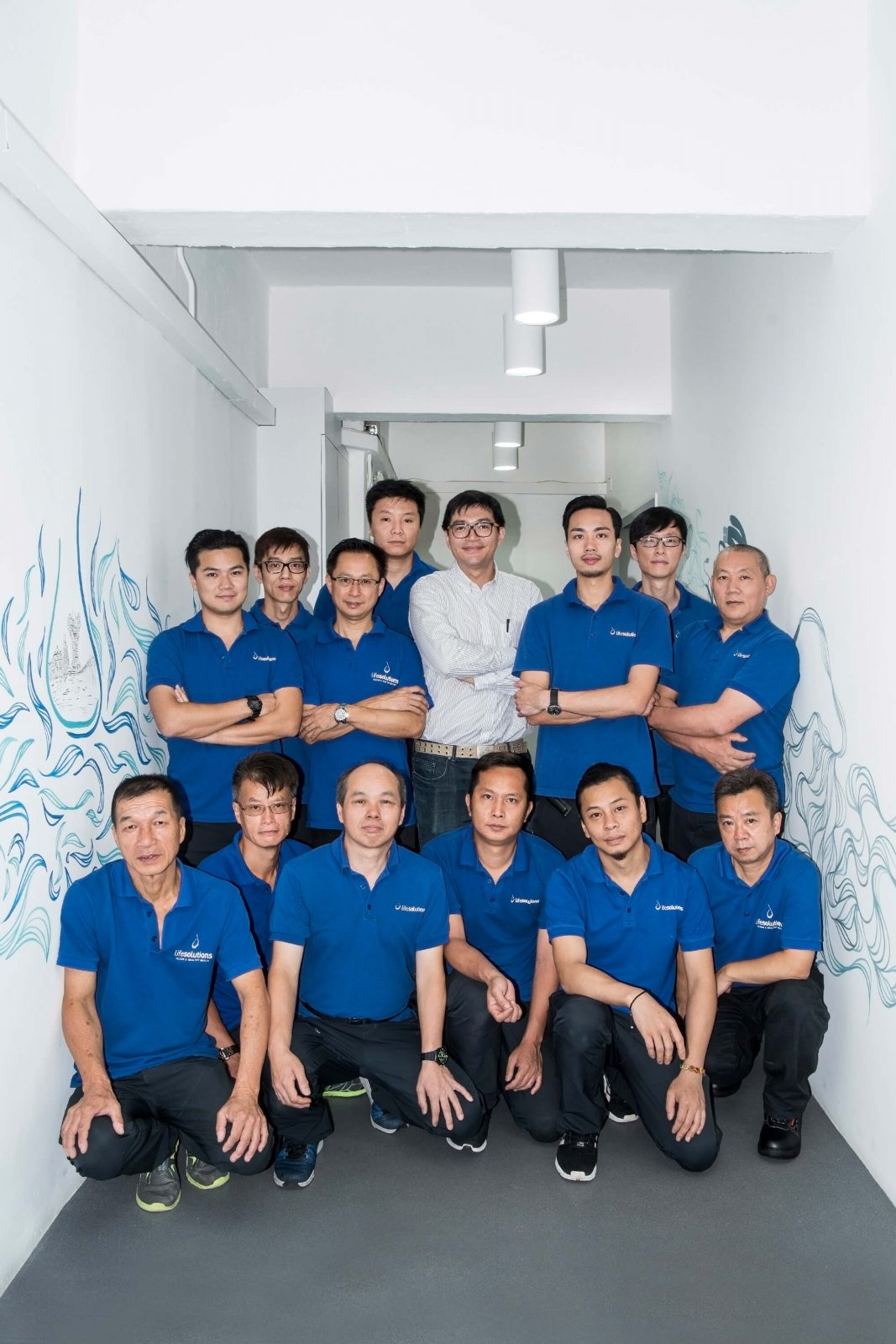 We are happy to speak with you to learn about your needs and share more about our services and products.
Contact us for more information
Sales Hotline: (852) 2277 5665
Service Hotline: (852) 2277 5656
Email: Enquiry@lifesolutions.com.hk
Leave us a message and we will get in touch with you shortly.